ARDF at Gray Owl Orienteering April 19
2PYXLREJ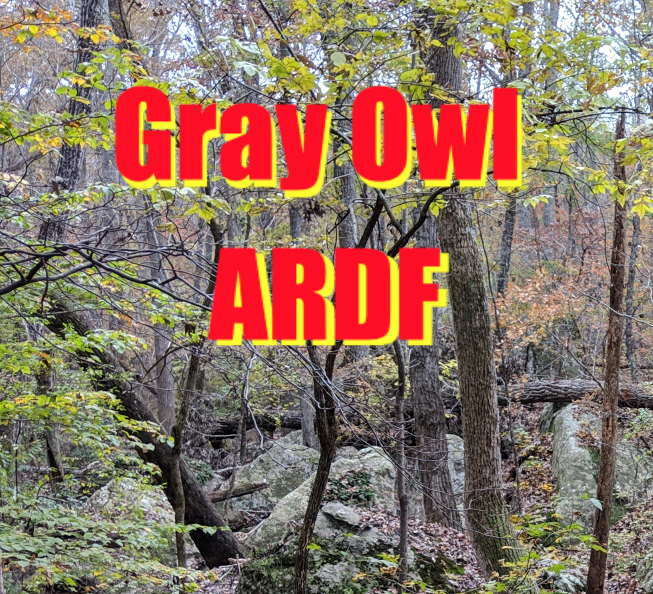 Date: April 19, 2020
Location: 1725 Gray Owl Rd, Asheboro, NC in the heart of the Birkhead Wilderness.
Event Types:

April 19 - Classic ARDF - Advanced and Expert

Start Times: 10 AM - 2:00 PM
Course Closes: 4:00 PM
Courses offered:

ARDF - Advanced
ARDF - Expert

Event Director:s Joseph & Charles
---
Waiver of Responsibility:
I, the undersigned, know that orienteering, as an outdoor action sport, carries significant risk of personal injury. I know that there are natural and man-made hazards, environmental conditions, and risks, which, in combination with my actions, can cause me serious, or possibly even fatal injury. I agree that I, as a participant, must take an active role in understanding and accepting these risks, conditions, and hazards. I also agree that I, and not the organizers and officials of this event, the US Orienteering Federation, Wake County, State of North Carolina, the land owners or managers, or any sponsors, am responsible for my safety while I participate in this event. I take full responsibility for myself and/or my child. The undersigned is granted an OUSA membership for the event date/s

---
Course
Orange on Saturday (0) Brown on Saturday (0) Green on Saturday (0) Red on Saturday (0) ARDF Advanced on Sunday (0) ARDF Expert on Sunday (0)
Entry Fee / Annual Pass ( Renews in September)
Pay for this Event (7) I have a BOK Annual Pass (0)
Be sure to bring your own headphones when you rent an ARDF receiver.
ARDF Radio Receiver - How many do you need? (Necessary if you are doing the ARDF course.)
Select how many Extra Maps you need. (Everyone going with you should have their own map.)
Whistles - How many do you need? (Each person must carry a whistle)
Car License & Description
Type your signature to accept the Waiver of Responsibility